If you are wondering what are the fintech trends in 2021, so this post is for you.
The introduction of technology into the world of human beings has improved and accelerated their work process. Today we are facing new trends that have led to significant progress in finance and technology; if you are wondering what the new trends in 2021 are, you will understand soon; this post shows you the top Fintech trends in 2021, so let's find out. 

What is FinTech? 
FinTech is short for finance and technology. It is a useful application that helps to improve financial services and increase the improvement of the finance world. FinTech arrangements are broadly accessible and utilize artificial intelligence (AI), biometrics, blockchain, and e-commerce.  
These solutions are utilized to create one's commerce operations proficient, with this tech, you will be able to use it for suppliers, employees, and clients to make banking faster, safer, and more manageable; It also makes it easier to sell and buy a product these days. 
Best FinTech Trends to Consider in 2021 
Microservices
Microservices are one of the best trends that are helping in the acceleration of the Fintech revolution. micro-services give fintech the flexibility it needs to create ground-breaking, revolutionary tech; this adaptability provides the industry with the ability to respond quickly to changing market conditions and competitive factors.  
Microservices are estimated to expand in popularity since they can help with challenges like scalability and speed, they also help with testing and continuous delivery; their flexibility and agility enable the sector to give the best possible service to clients.  
Digital banking
These days people prefer to do their work at home and online; with the help of AI and biometric algorithms, it is easier than ever to access digital banking; with digital banking, consumers will be able to do all necessary tasks while also having access to large amounts of financial data.  
Transactions will be safer thanks to blockchain technology
With the help of blockchain technology, people can do all their transactions more safely. Blockchain technology, according to some bank representatives, can make financial transactions safer; the best thing about blockchain is that there will be no involvement from the government or a third party, and it can protect data as well.   

Artificial Intelligence and machine learning
Artificial intelligence and machine learning are other banking and Fintech trend to be aware. AI and machine learning have benefited a variety of services, including digital marketing, companies could use AI/ML technologies better to track consumer behavior, spot opportunities, and anomalies.  
Besides, machine learning and AI are being used as it helps with countering terrorism financing and anti-money laundering with the banks.  

Decentralized Finance
This trend emphasizes financial decentralization, which uses new technologies and acts outside the financial stereotype. Intermediaries are gone with decentralized finance, and finance is effectively democratized for the majority, decentralized finance attempts to bring about change and make financing accessible to many of the population who do not have it.  
Blockchain provides a better option; it will continue to disrupt the financial ecosystem to assure security and transparency while eliminating the dependency on traditional financial service providers, blockchain relies on smart tokens and contracts to transfer money.  
Regulatory technology
Businesses will use software that will simplify all of the compliance processes related to federal and state rules and regulations thanks to regulatory technology.  
Innovative payment options 
Innovative payment solutions are dominating the e-commerce business. Mobile wallets, mobile payments, contactless payments, artificial intelligence for security, ID verification technology, and intelligent speaker systems have all been seen, mobile wallets will also partially replace traditional wallets. From credit cards to discount coupons, a mobile wallet has it all. 
Reshaping the banking industry with Autonomous finance 
Consumers' interactions with money online will be reshaped by autonomous finance apps. The word refers to self-driving finances in a technical sense; consumers will be guided by autonomous financing apps on where to invest and how to control risks.  
Furthermore, it will be helpful to the banks; technology will be capable of lending money and setting effective interest rates in a word, financial autonomy.  
Predictive Analytics 
Predictive analytics is a banking and Fintech trend that will dominate 2021, predictive analytics will play a critical role in preventing fraud and strengthening cybersecurity measures as cyber-security remains one of the most significant concerns facing the financial industry.  
Predictive analytics uses machine learning, algorithms, and big data to analyze and assess future trends based on client behavior; it will continue to develop innovative methods for detecting and managing problems before they occur.  
Robotic process automation 
When one has a question, voice assistants nowadays deliver a fantastic experience. AI-powered voice-activated technology is likely to transform the banking sector's client experience, voice help can currently perform the following tasks:     
Set up automatic payments. 

 

Answering common questions 

 

Give basic financial information. 

 

Customers should be directed to the appropriate section of a website. 

 

Sort customers into categories. 

 
Financial Health Becoming Political 
  According to 2020 being a challenging year for businesses and consumers, financial health will be helpful for people; the financial industry and the government are anticipated to establish new programs to assist clients in gaining access to financial goods, ensuring that everyone's financial needs are met.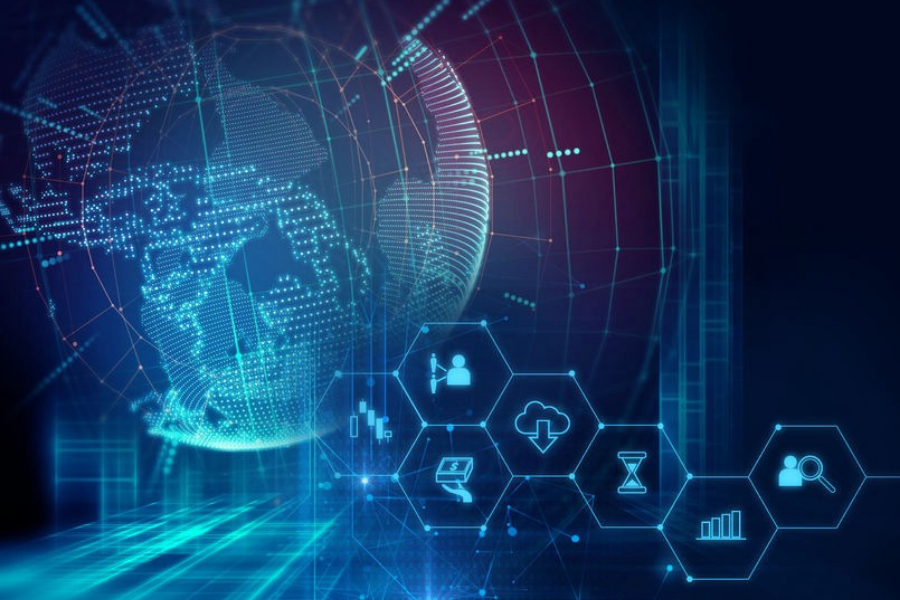 Conclusion: The banking and Fintech industries are expanding at a breakneck pace. There will be a lot of change this year. There is a lot to look forward to, from microservices to financial health becoming political. 
برای امتیاز دادن کلیک کنید!
[تعداد نظر:

۰

میانگین:

۰

]