Nowadays, financial crimes related to online payments are increasing, and these crimes are becoming increasingly complex with technological advances; Online payment fraud is one of the problematic methods in the digital world. With the impact of COVID-19 online payment services are using more than anytime; the undeniable fact is that, although the service has improved a lot, the same is valid with Online Payment Frauds. However, there are many forms of online payment fraud.
In addition, there are many ways to prevent these crimes; in this article, we will know more about Online Payment Fraud and how to fight against these crimes.
What Are Online Payment Fraud
?
The ordinary meaning of Online Fraud is money exchanged electronically. Online payment is the process of transferring monetary funds from the customer's credit card account to the bank account of the sales company. With the development of technology, online payment services are beneficial and preferred.
Although it has many advantages, it also has the disadvantage that cybercriminals are potential targets for fraudulent activities; businesses must protect themselves and their clients from these crimes and have enough information to prevent these cybercrimes.
After e-commerce platforms have become so popular, Online Payment Fraud has become more common; online payment is the primary goal of scammers because they don't even need an actual card; they only need card details that can be stored digitally.
Cybercriminals use various methods to capture information that people enter websites when shopping, such as credit card information; companies must also take preventive measures against these scams to protect themselves and their customers.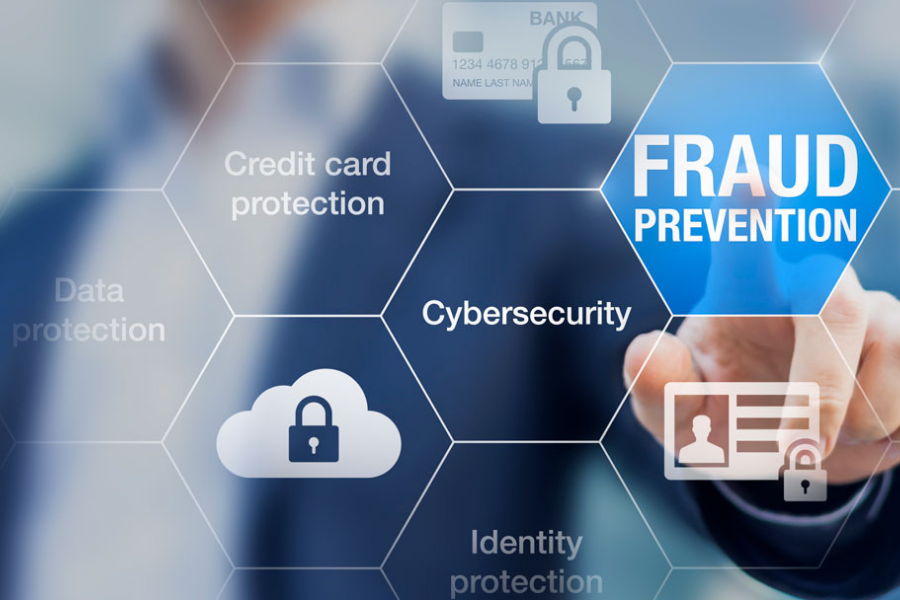 Online Payment Fraud types
There are many ways for cybercriminals; with the advancement of technology, new methods are available to them. So let's see some of them.
Merchant Identity Fraud:
The cybercriminals opened a legitimate business account and collected the credit cards they stole. Cybercriminals will disappear after making a fraudulent transaction before the cardholder realizes the fraudulent payment and stops the transaction.
Pishing:
Pishing is one of the typical cyberattacks that everyone should know to protect themselves, it is usually done by email, and the goal is to steal sensitive data. Bank accounts, credit cards, emails, login credentials containing and requiring personal information, and websites are all tools used by criminals to conduct phishing; people should not enter their information into unreliable and unfamiliar sites or open suspicious emails to avoid pishing.
Identity Theft:
Identity theft is one of the most common forms of online fraud. Cybercriminals steal information, especially from people using firewalls, websites using weak security systems, and public WiFi.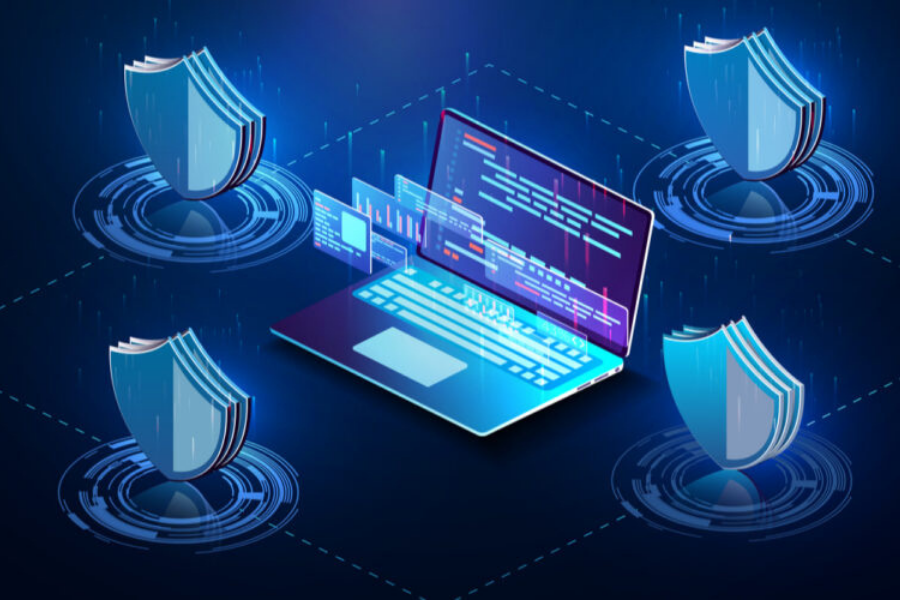 Money Laundering and Online Payment Fraud
The underlying crime for most crimes is money laundering. Criminals use money laundering procedures hide the trustworthy source of the funds they receive from specific crimes. Therefore, companies must also carry out anti-money laundering activities to prevent fraud in online payments.
As a result, if the money obtained when fraud occurs cannot be laundered, the criminals will be caught, and the crime will be detected and prevented from occurring; because of this, online payment transaction providers should take some precautions to prevent these crimes and prevent money laundering.
Ensuring that everything is secure for online payment service providers working on a global scale is challenging; it is necessary to verify who is conducting these transactions immediately; as the number of these frauds is high, there are some global regulations to prevent these activities; AML and KYC are some methods these regulations use to prevent Online Payment fraud.
 (KYC) to Prevent Online Payment Fraud
Know Your Customer (KYC) program is designed to combat money laundering and provide valuable insights into customers. KYC aims to conduct business with real customers and partners and prevent money laundering risks. KYC asks customers to know all customers to provide security and prevent any money laundering; this requires identity authentication; to perform successful screening, the primary requirements of organizations are the consistent configuration of in-house due diligence and screening methods.
With Customer Due Diligence (CDD), customers' risks are decided, measures are taken, and Enhanced Due Diligence (EDD) methods are performed for more unsafe clients; for more critical security, machine learning and behavioral analytics can be utilized in organizations, and with these advances, organizations are far from ensuring themselves from anti-financial laundry.
Sanction Scanner 
Sanction scanner is Anti laundering solution that performs all AML check online processes of organizations from opening a client account to client transactions. Sanction Scanner features a worldwide database of sanctions, blocked contacts, PEP, and searched lists; this platform can detect suspicious activities and decrease the damages caused by these crimes.
So with the advancement of technology, there are various ways for cybercriminals, and it is necessary to be careful and have enough information to work in a safe environment.
برای امتیاز دادن کلیک کنید!
[تعداد نظر:

۰

میانگین:

۰

]