Nowadays, all fields from banking to industries are using digital identity verification in their services to make them more transparent, secure, and agile. The medical and healthcare service does not miss these facilities and has many benefits that make the services better and more advanced.
Patient identification is essential to provide timely and effective medical care services to patients and create miracles for public health management. Digital identity verification systems can not only help providers improve the quality of healthcare they provide, but they can also help them improve the organization and sharing of medical records, ensure insurance claims, and reduce medical fraud by protecting patient data. 
These days, healthcare centers work with various tech gadgets and machines that contribute to different life-saving and healthcare procedures. Although the healthcare industry has reached a high level, it does not mean that it is without problems. Technological progress has brought different challenges to the industry as well.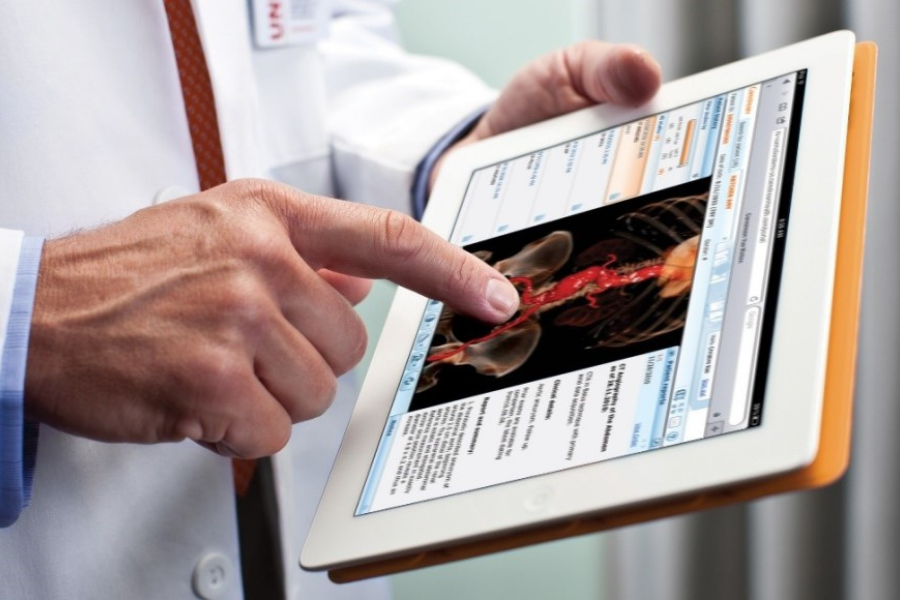 Problems in Healthcare Industry
According to sources, hackers leaked 15 million patient records in 2018. Cybersecurity is the primary concern of most healthcare providers. Nowadays, all medical devices are connected to save patient information records, but hackers can easily attack them.
Why is the healthcare industry the main victim of identity theft?
According to Forbes, in 2016, the number of medical records it violated was nine times that of financial records. But why is this industry such a big target for hackers?
The reason is the private medical information is worth an incredible bargain of cash to cyberattackers. Hospitals and healthcare institutions store large amounts of patient data, and attackers quickly sell this data. Since healthcare data must be open and shareable to supply the leading conceivable treatment, healthcare organizations must actualize a robust identity confirmation arrangement. It'll decrease the chance of online dangers. Digital identity verification can empower healing centers and medical suppliers to give better yet secured medical services.
Benefits of adopting digital identity in healthcare
As the digitization of healthcare picks up momentum, figuring out legitimate users and defensive sensitive private information by leveraging the power of digital identification assumes paramount importance. With the assist of subsequent-generation passive and continuous authentication technologies, digital identity and verification can offer an entire experience to include end-to-end identification control, omnichannel cybersecurity, and data privacy.
 Right here are some of the advantages of adopting digital identity in healthcare:
۱. Managing Patient Treatments and Records 
A proper identification and verification procedure allows healthcare companies to control and get entry to patients right away. With a digital identity verification system, healthcare personnel can without delay access the patient's records to identify them remotely.
۲. Protecting Patient Records
Online identification verification efficiently removes the chance of fraud and identity robbery. Measures must also be taken to defend patient data within the healthcare facility. Setting up anti-malware and anti-virus systems and firewalls is no longer sufficient. Hospitals and clinics need to robustly encrypt their patient information with a purpose to thwart any cybercriminals.
 By correctly identifying and authenticating patient identities via automatic structures, they can also make sure that someone isn't using stolen statistics. Through digital record verification, providers can discover patients. they could further authenticate a patient's credentials via an online facial recognition system. This will allow hospitals to set up a patient's real identity and effectively provide them with appropriate care.
۳. Improved Insurance Management 
Submitting for insurance claims may be a tedious process for hospitals. Automated patient verification systems can offer hospitals and clinics efficient systems that can procedure insurance claims and verify the benefits included in a patient's insurance application. It additionally allows patients to prove that they have access to insurance and feature access to healthcare advantages and packages. Old structures can sometimes bring about double bills, causing problems for each patient and healthcare provider.
۴. Better treatment and care
digital identification can help impart accurate and well-timed information from more than one resource for higher analysis and treatment, as a result efficaciously managing time among testing and providing very last treatment, improving follow-up care, and decreasing duplication.
For these reasons, digital identity in healthcare is predicted to assist practitioners in gaining higher results with 100% compliance. It is crucial to reach the digital world as well as protecting our information and data from fraud theft.
برای امتیاز دادن کلیک کنید!
[تعداد نظر:

۰

میانگین:

۰

]